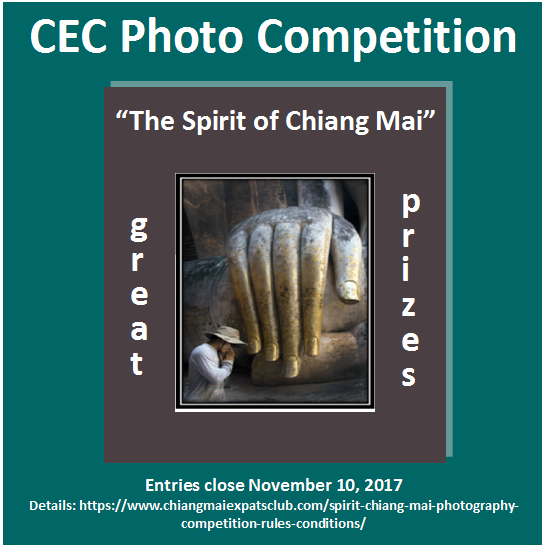 Olga Leskiw-Suzuki (Guest Judge)
Olga has been involved with photography for many years having had her own wet dark room set up in Moose Factory, Ontario, Canada where she worked as a Public Health Nurse for the Department of Health and Welfare Canada.   She was also the co-editor and photographer for the local rag called "MooseTalk". She studied Photography at Northern College in Kirkland Lake and the Ontario College of Art in Toronto, and received a Canada Council Grant for the Arts for researching and photographing the James Bay Cree (Canadian First Nation People) and their experiences of Residential Schools.
She is a National Award Winning artist with her winning photo coming in first across Canada over 20,000 other entries.  Her portfolio titled "People of the Bays" has been published and her photography has been exhibited in Tokyo, Toronto and Chiang Mai.
She has been acknowledged by a global photography/art website as "Artist of the Year" for 2012 and is a recognized reviewer as well as a judge for the website.
Presently she is active at the Chiang Mai Photographic Group.  Her travel articles and photos have been published in Chiang Mai City Life and Lan Airlines (Santiago, Chile).
She and her husband have lived in Chiang Mai for 13 years and continue to globe trot as the spirit moves them……with camera and tripod close at hand.
David McPhee (Chiang Mai Expat Club Board Member)
It's 50 years since my first adjustable camera and fingers always wrinkled by darkroom fluids, but I'm a beginner still.
For a beginner, the ways to a good image are countless, because everything is fresh and full of wonder. Speed and efficiency are replaced by curiosity and delighted exploration. The original goal may change or even disappear in the joy of discovering the play of form and light. Technique is necessary and fine equipment is fun, but I want to see every potential image like a child, eager to watch light and values and movement. I wait to trip the shutter at just the right time so I can show you what I saw.
My cameras are a venerable Canon 5D and a new D70, plus my iPhone 6S Plus. All are far smarter than I am. Today my darkroom is Photoshop CC and my fingers are wrinkled by age, not developers and stop baths.
I know that as long as I can remain a beginner, I will be delighted and renewed every time I pick up my camera. That makes me a beginner, the happiest of photographers.
I'm also a mostly retired forensic psychologist. That fascinating job required that I be a beginner too, like any work worth human effort.
My galleries here show you some of the places I have seen in recent times and want to share. They are the work of a beginner.
My online galleries are at david-mcphee.smugmug.com​
Leif Ljungstrom (Chiang Mai Expat Club Board Member)
I was brought up on photographic pictures. At home, my grandfather had a Hasseblad and my father a Leica.
My memories highlight that there were always pictures around my family home, either taken by family members or in the numerous picture magazines we had scattered around my home. My grandfather was a National Geographic member since after 1930. He still had the back numbers and I devoured them. Mind you, in those days there were less pictures in the National Geographic, but of the ones that were there, I remember every single one. Life Magazine and other picture magazines were abundant.
I had my first camera late in life and it was my father's Leica.  I love to take pictures although I have never had any formal photographic education. Later on in life I went to an art school in Stocholm. It was there I developed my more graphic eye. I like pictures to tell  me a story and make a statement and I don't have a preference towards a specific theme. Working for many years at Ted Bates Advertising, as an Art Director, also enhanced my artistic eye for photographic images.