Chiang Mai Expats Club meets three times per month and everyone is welcome
General Meetings
---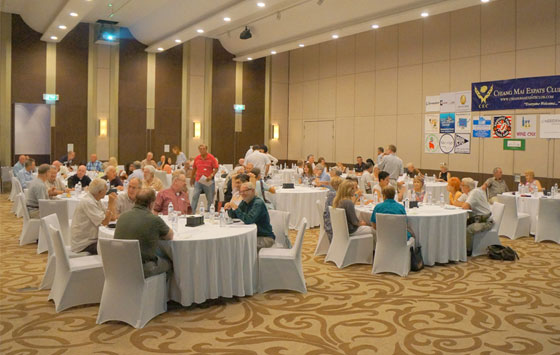 General Meetings are normally on the 4th Saturday of the month
(Please check the calendar since meetings may be canceled or dates may be changed to accommodate a speaker's schedule.)
Where: Lanna Palace Hotel on Changklan Road.
When: Gather at 10:00 to enjoy coffee, tea and light snacks before a prompt start at 10:30. The meeting closes by 12:00 noon.
Cost: 100฿ for members, 200฿ for visitors.
Newcomers are invited to introduce themselves at the start of the meeting. Some of our Sponsors and OGAs may make short announcements. There will be a presentation of some kind on a topic of interest to expats. Meeting closes with a lucky draw for restaurant vouchers and other fun prizes.
DVD and book exchange table will be in the foyer after the meeting.
Some of our Sponsors and OGAs will have information and experts available in the foyer both before and after the meeting.
Location of Lanna Palace Hotel
CEC Breakfast Club
---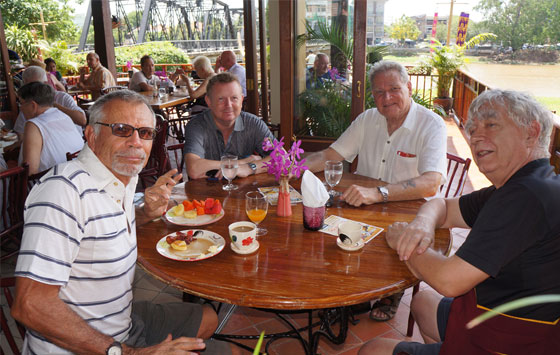 CEC Breakfast Club meets on the 1st and 3rd Friday of each month
Where: The River Market restaurant, at the foot of the Iron Bridge on the west side of the Ping River.
When: 9:30 am – 11:30 am.
Full breakfast buffet 250฿ for members, 300฿ for guests
Coffee/tea  80฿ for members, 140฿ for guests.
With cinnamon rolls and coffee cakes á la carte for 40฿.
No program, just a chance to enjoy a great buffet with lots of delicious options. Meet old friends or make new friends. You can ask any questions you have about expat life in Chiang Mai.
If you are new to Chiang Mai, the members of the Welcome Committee will soon make you feel at home.
Come and enjoy the casual conversation and relaxed atmosphere of the Breakfast Club.
Location of The River Market
Lifetime membership in CEC is 1000 baht.
You can purchase lifetime membership at either a Coffee Morning or General Meeting
Upcoming Meetings and Events